The loss of the freedom you have riding a motorcycle should not be made worse by not hiring an experienced attorney to handle you motorcycle accident case.
Some motorcycle riders who have been in serious motorcycle accidents do not know where to go when they need to get advice on an attorney. Some rely solely on commercials and referral services. At a minimum, you should not rely on the advice of a non-attorney. Make sure you speak to an attorney directly associated with the firm and make sure they can tell you which attorney will be representing you.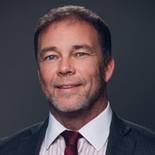 The trauma of being in a motorcycle accident should not be made worse by making a bad decision on which law firm you choose.
Dangerous and thrilling at the same time, motorcycles come with their own unique legal challenges. If you are injured in a motorcycle accident, various aspects of the law fall into place. Besides the fact that you may have a personal injury lawsuit against the negligent party, laws are also concerned with property rights and product liability.
For instance, one of the motorcycle parts may have been recalled due to a product defect. In addition, laws are concerned about whether you were wearing a helmet during the time of the accident and which party is at fault.
Motorcycle Accidents
An injury caused by another motorcycle can cause serious health issues. Indeed, if you are ever injured by a motorcycle, you can count your lucky stars that you are still alive. It is important to follow a few simple guidelines about what to do after a motorcycle accident takes place.
The following details provide you with useful information you may need in case of an accident:
1. The best thing to do after being involved in a motorcycle accident is to stay calm. Call 911 the second you know that someone needs medical attention.
2. File a police report in case it turns out that you have a claim. The written report contains important details as to what has occurred.
3. Obtain insurance details and the other party's driver's license number.
4. Take photographs or draw a diagram showing the details of the accident.
5. If anyone has witnessed the accident, try to get the person to give you a telephone number or other contact information.
6. Keep a financial journal in which you list all medical expenses, loss of earnings and unpaid bills.
7. Call Kaufman & Lynd for a free case evaluation
How to Obtain the Help you Need
The good news is Kaufman and Lynd is here to help. We have over 40 years of combined experience and the resources to help you in a time of need. Among the many ways we will help you:
Locate the insurance coverage and identify defendants

Deal with insurance company

Locate documents such as medical records and police reports.

Build your case to show how and why the defendant was negligent
Question: Can I file a lawsuit against the other driver if I was not wearing my helmet at the time the accident occurred?
Answer: If another person is at fault, the law regarding whether to wear a helmet is not a crucial deciding point about your ability to win a claim. However, certain states may have laws limiting the amount of monetary recompense should the court determine that you were not wearing a helmet.
Question: Am I legally required to inform the police department that I was involved in a motorcycle accident?
Answer: You must file a written police report if the accident is serious or if it causes a substantial amount of damage.
Question: Who is at fault if a car makes a left turn in front of me?
Answer: If a car is making a left turn, the driver is nearly always deemed as the person who is at fault for causing the accident.
Question: Will I recover less monetary compensation if my employer provides me with paid health insurance?
Answer: No, it does not matter if you have health insurance that compensates you for injuries. However, the insurance company may have regulations insisting that it is reimbursed for any medical expenses directly related to your injury or injuries.
Learn more about Motorcycle Accidents
Helmet Laws
Motorcycle helmets aren't only an important safety precaution, they're a legal requirement in many states. This section contains a discussion of mandatory helmet laws and the impact of failing to wear a helmet while riding.
Florida motorcycle Insurance Requirements
The biggest difference is that a car MUST carry at a minimum Personal Injury Protection Insurance, better known as No Fault Insurance. Under Florida Law, a motorcycle does not require this type of insurance.